The conversation continues – and we want your input. Join Richard Belzer, star of Law & Order SVU, as he moderates a debate panel with unique viewpoints about Colorado's healthcare ballot initiative and medical marijuana regulations. There will be an opportunity for you to voiceyour opinion and ask questions of the panelists, but space is limited.
To register for the debate only, click here.
Full conference registration (click here to learn more) will gain you access and priority seating at the debate.

Moderator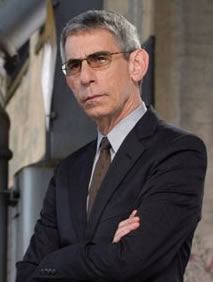 Richard Belzer
Comedian, Actor
Richard Belzer is an American stand-up comedian, writer, and actor, and currently is the star of Law & Order SVU. Belzer became the third person to play the same character in six different prime-time TV series, playing Detective "John Munch" in the NBC police drama series "Homicide: Life on the Street", "Law & Order" and "Law & Order: Trial by Jury", "The X-Files", "The Beat", and Law & Order: Special Victims Unit." Belzer has also starred in "Cheers", "St. Elsewhere", "The Tortellis", "Wings", "The Simpsons", and "Frasier." Belzer was diagnosed with testicular cancer in 1984 and has made a full recovery after a surgery successfully removed the tumor.
Debate Panelists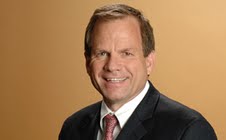 Stan Garnett
District Attorney for Colorado's 20th Judicial District
Stan Garnett currently serves as the District Attorney for Colorado's 20th Judicial District, representing the citizens of Boulder County. Elected in 2008, Stan is an aggressive prosecutor and a strong advocate for Public Safety. His priorities are prosecuting violent or sexual crimes, serious drug dealing, business and economic crime and cases involving public corruption.
Stan's tenure as District Attorney continues a long record of public service in Colorado. He served eight years on the Boulder Valley School Board, to which he was elected twice -- first, as its Treasurer, then as its President, overseeing a budget of $180 million, 55 schools and 4,000 employees.
From 1981 to 1986, Stan worked in the office of the Denver District Attorney. In that time he tried more than 80 cases, including multiple murder cases, sexual assaults, other serious felonies and misdemeanors.
In private practice, Stan tried and managed hundreds of complex cases and perfected his courtroom skills. In 2001, he played a pivotal role as lead attorney in securing the addition of the 150-square-mile Baca Ranch property to the Great Sand Dunes National Monument and Preserve.
Stan's distinctions include Recipient, Alumni Award for Distinguished Achievement, University of Colorado School of Law, 2005, International Academy of Trial Lawyers, youngest ever recipient, 2004, LawDragon 2000 Leading Lawyers in America, 2006, 2007, Colorado Super Lawyer, 2006, 2007. Also, Colorado Leadership Alliance, Outstanding Alumnus Award, 2003.
Stan, 54, has lived in Colorado since 1959. His father was raised in Eagle County, and his mother grew up in Morgan County, making him the product of a marriage of Colorado's Mountains and Plains. His heritage instilled in Stan a passion for preserving the treasure that is Colorado's unique environment, which will be a central pillar in his mandate as Colorado Attorney General.
Stan received his B.A. with distinction from the University of Colorado in 1978, and his J.D. from the University of Colorado School of Law in 1982
Stan and Brenda, his wife of 32 years, live in Boulder County. They have two sons.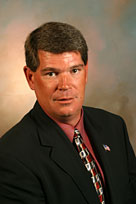 Tom Gallagher
Councilmember At-Large
Tom Gallagher was elected to an at-large council seat in April 2003; receiving the largest number of votes ever cast for an at large Councilmember. He was overwhelmingly re-elected in 2007, receiving more than 2500 votes over the next incumbent candidate.
Mr. Gallagher has multiple associate's degrees and professional certifications.Mr. Gallagher is a principal in Aeon Project Development. The firm provides project development, project prefeasibility and feasibility assessments, concept development, project management, and quality assurance consulting services.
Mr. Gallagher was involved in School District 11's Westside Redevelopment Task Force on both the finance and student achievement subcommittees and is the past president of the Organization of Westside Neighbors. He previously served on the Springs Community Improvements Program (SCIP) '99 & '01 Public Safety subcommittee and is a graduate of the inaugural class of the Colorado Springs Citizens Academy and a regular participant in the El Pomar Foundation's Forum for Civic Advancement programs.
Mr. Gallagher also has extensive experience in the hospitality industry; at the property level in the capacity of general manager of three and four star full service properties and at the corporate level.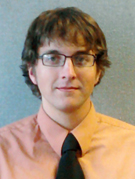 Joshua Kappel
Outreach Director for Sensible Colorado
Joshua Kappel began advocating for drug policy reform in 2005, when he started a Students for a Sensible Drug Policy Chapter at Truman State University. After graduating from Truman State, Josh enrolled at the University of Denver, Sturm College of Law.
While in law school, Josh received both the Patton Boggs Public Policy Fellowship and the Public Interest Law Clerkship to work for Sensible Colorado, a 501(c)3 non-profit dedicated to helping medical marijuana patients in Colorado. Josh also interned with the National ACLU's Drug Law Reform Project in Santa Cruz and the Colorado Criminal Defense Bar.
Recently, Josh graduated near the top of his class and is now working as a law clerk with Vicente Consulting, LLC, a full-service medical marijuana law firm. In his free time, Josh is the volunteer outreach director for Sensible Colorado.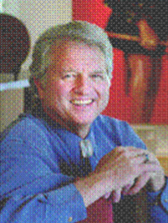 Charlie Brown
Denver City Councilman
Charlie Brown brings a moderate, business-oriented, common sense perspective to Denver City Council. As a voice for fiscal moderation he works hard to ensure that Denver continues to be a great place to live, work and raise a family. Elected to City Council in May, 2001, Charlie won a close battle against eight tough opponents to fill a vacancy. He was re-elected in May 2003 with two-thirds of the vote to his first four-year term and again in 2007 running unopposed. Due to term limits, he can only run one more time--May, 2011. District 6 includes more than 20 diverse neighborhoods in South Denver. The 51,000 residents Charlie represents live in Belcaro Park, Bonnie Brae, Cook Park, Cory-Merrill, Indian Creek, Linwood, Polo Club, Stokes Place/Green Bowers, University Park, Virginia Village, Virginia Vale and Washington Park East. "I represent residents who work two shifts and a few who are working on their 10th million," Charlie says. Charlie worked with the Home Builders Association of Metro Denver and neighborhood activists to develop and distribute a new communications tool, "Obey the Rules," a poster for work sites aimed at reducing conflicts among residents and contractors during the construction process.
The Councilman is also a strong voice for private property rights, and in an effort to reduce non-consensual down zonings, introduced and passed legislation that would require any application for rezoning to have the support of 51 percent of property owners before it is submitted to Community Planning and Development; a Rocky Mountain News editorial called his ordinance "A positive reform that would make the rezoning process less testy and abusive." Charlie was the key sponsor of the city's new medical marijuana ordinance that regulates this new form of controversial commerce. The ordinance was approved by Council 13-0 on January 11, 2010. The bill attracted one of the largest audiences for a public hearing in the history of the council.
He currently chairs the Council's Medical Marijuana Committee and is a member of the Government Affairs & Finance Committee and the Business, Workforce, & Sustainability Committee. Charlie prefers boots, bolos and a cowboy hat to a three-piece suit. That open, approachable attitude is reflected in everything he does including the "Howdy" rope sign on his district office front door. His office décor reflects his love for the Rocky Mountains and includes a buffalo skull, branded cow hide, an antique elk antler coffee table from Yellowstone National Park and numerous Western paintings and artifacts. Charlie was born six minutes before his twin brother, Eugene, who is now a City Councilman in their hometown of Durham, NC. After high school he spent eight summers as a guide and naturalist on the Snake River in Grand Teton National Park, Wyoming. (See Councilman Brown's story in Colorado Expressions Magazine for his experience in Jackson Hole) He attended the University of North Carolina (Chapel Hill) but his love for the West ruled and he transferred to the University of Wyoming where he earned a BA in Political Science.
The media has also been drawn to Charlie for his candid insights. He has appeared on local and national broadcast news shows, including The O'Reilly Factor, ABC's World News Sunday, CNN, Fox News, NBC Nightly News and The Daily Show with Jon Stewart. He has been quoted in newspapers including The Wall Street Journal, The Los Angeles Times, The New York Times and The Chicago Sun Times. He has also been featured in the DU magazine. His diverse background includes serving as a Colorado State Representative, president of an award-winning public relations firm, chief lobbyist for a statewide medical society, assistant public affairs director for an international trade union, a teacher at the secondary and college levels, and Realtor. Charlie has been married for 28 years to Suzanne, lifestyle editor at The Denver Post. They have two sons, Cody, a Catherine B. Reynolds Program for Social Entrepreneurship Scholar, who graduated in May, 2010 from New York University (NYU) and Nick, a sophomore, at the University of Southern California (USC). In his spare time, Charlie enjoys gardening, collecting cowboy antiques, Western art and fly fishing.
Click Here to proceed to online registration.
In accordance with Colorado state law, no exhibitor will be able to dispense or display medical marijuana. The Sheraton Denver Downtown hotel is a non-smoking facility.